Before choosing a laptop for data science and analysis, there are few things you must put into consideration which are;

RAM
Any system that is to be used for data processing must have at least 8GB of RAM installed in it, but it is best to install 16GB of RAM if you can afford to
GRAPHICS CARD
If you are going to work on deep learning task then I will advise you have an advanced graphics card.
PROCESSOR
The i7 processor is perfect for this. Though the i5 processor is also good but I will recommend the i7 processor for a better performance.
STORAGE
This is one of the most important factors especially when you are working solely but if you are working in a company then its not important because, companies store their files somewhere else. I will recommend you get SSD (Solid State Drive)
OPERATING SYSTEM
You can either use windows or mac. The both of them are fine to use
BEST LAPTOPS FOR DATA SCIENCE AND ANALYSIS
2020 LENOVO THINKPAD T490
This is the best laptop for data science and analysis. This laptop's RAM can be upgraded to 40GB and the processor also but, this laptop is not so good for those who want to work on parallel computing
Features:
CPU: INTEL CORE i5 8265U
RAM: 16GB DDR4 RAM
STORAGE: 256GB – 2TB SSD
DESKTOP – 14 TN FHD
WEIGHT: 3.41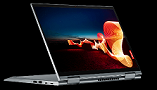 APPLE MACBOOK PRO
This MacBook pro has 512GB SSD which I very fast and provides enough capacity for data science and Analysis.
Features:
CPU: 2.6GHz INTEL CORE i7
RAM: 16GB
GPU: AMD Radeon Pro 5300M graphics
STORAGE: 512GB SSD
DISPLAY: 16inches display

DELL XPS 15 7590
This laptop is very perfect if you want a laptop that can handle both technical and academic needs. It has an intel core i7 9750 processor
Features:
CPU: 4.5GHz intel core i7 processor
RAM: 16GB
GPU: 4GB
STORAGE: 256GB
DISPLAY: 15.6inches

Are you looking for where to purchase the best laptops for science and data analysis? Just visit aniklimited.com and it will bring you to the best place you can purchase it then place your order