Do you know you can bring your laptop back to life? You can make your laptop function properly again. Does your old laptop need a boost? Examining the software package and hardware upgrades that will rebrand your laptop to carry out basic task properly is what we do.  Leaving your faulty laptop just like that and still using with the hope that the laptop is going to function properly on its own is the main thing that will cause more damages to the system. The saying that time will heal everything is not applicable to computer. The following are the ways to drive your laptop computer to make it work properly.
DELETE PROGRAMS THAT ARE NOT USEFUL
This point shouldn't be over emphasized on because, why do some laptop users still keep irrelevant programs that are not in use? By keeping unused programs on your system, you are making your system congested. To give your system high speed, you should uninstall programs you are not using.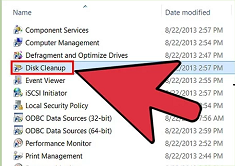 LIMIT START UP PROGRAMS
     Some programs are designed to begin immediately when windows on. Often software dealers set their programs to run in the background where you can't see them. This is good for programs you use often but for programs that are Irrelevant, it occupies memory space thereby making your system slow and weighing down the time it takes windows to finish boosting. To check what program is running at the beginning, make use of auto runs for windows.
MAKE USE OF CCLEANER
Another thing you can do to make your device fast if its slow is to run file scanner to figure out if there are any outdated documents or folders that are not in use or you've not used for a long period of time.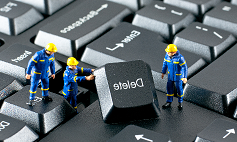 GET DEFRAGGING
Outdated mechanical hard drives suffers from defragmentation. Meaning that documents are often spread across a drive and this slows the device down as it strives to access all parts of the documents.
READY BOOST
This is a program of windows that was featured in windows vista. It uses a flash drive as an additional memory. The ReadyBoost will be a bit helpful in improving the performance of your device as it sets aside segment of the flash drive memory and boost random read access speed perfectly.
TURN OF UNNESSESARY ANIMATION
The operating systems has graphics and some animated display that enhances the system's productivity a bit. This will in turn slow down the device, that is why it is best to turn it off and just perform like that without them.