The laptop is a potable device, it can be slipped into a case to be taken with you anywhere. The mobility of laptop computer also comes with the fact that it might get lost, stolen, or misplaced, especially when travelling. Which is the reason for this article.
USE A LAPTOP CASE WITH LOCK
This tip cover damage and theft protection. Instead of just tossing your laptop into your carryon bag. Purchase a padded laptop case that has proper cushioning to reduce the chance of it jostling around or being dropped or sat on while in a case. Buy security cables designed for laptop to help you secure the laptop against thieves. If there a thief looking to grab something in an airport, he is more likely going to pass a locked case and go for an easier target.

MAKE USE OF A VIRTUAL PRIVATE NETWORK:
Connecting to free WI-FI comes with all types of security concerns. Avoid any potential hacks through an insecure network by using a VPN to connect when you're away from home or office. A VPN gives you a secured connection even on free public WI-FIs.
BACK UP ALL DATA BEFORE YOU TRAVEL:
If a company's device gets lost, the average cost is even more than the cost of purchasing a new devise. This occurs as a result of the important data or information stored on the system. That is why it is important to make sure all information on your laptop is backed up and easily recoverable in case your laptop gets lost, stolen, or damaged.

USE SCREEN LOCK FOR YOUR DEVICE:
You don't want someone to be able to access sensitive data easily on your laptop, so use a screen lock with password or passcode that comes up quickly after a period of inactivity for example set your system to lock after 5 minutes of inactivity not 30 minutes or more.

FIND MY DEVICE REMOTE LOCK:
Both windows and macOS have features that allows you to track your system and lock it remotely. These features are incredibly helpful if you are travelling and you left your laptop behind in a restaurant or somewhere because it allows you to locate your device remotely until you get there to retrieve it.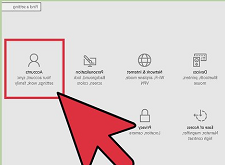 HAVE A GOOD ANTI-VIRUS:
Just like a desktop computer, laptops need to have a good antivirus. Windows 10 has a decent one built into the operating system and you can also ensure additional protection such as 24/7 monitoring for any threats through a quantum care PC protection plan.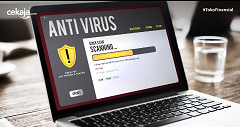 USE TWO FACTOR AUTHENTICATION FOR LOGINS:
If someone gets their hands on your laptop, can they get into multiple account because already logged in? when travelling you need to take additional precautions when it comes to your device being logged in or having saved passwords in browsers. It is best to log out of any auto logins (Gmail, Facebook) and put two- factor authentication in place to help prevent your accounts being compromised.
GET A DECENT TRAVEL INSURANCE:
People think insurance policy is like just spending your money on something you might likely not need, but the actual fact is you might not know the risk you might encounter on your way.