There are different reasons why your laptop gets hot. Sometimes it might be due to natural cause or a problem has occurred.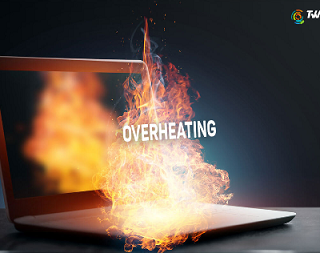 AMD PROCESSOR
If your laptop is using old type AMD Processor it may be hot and seem unnatural to you however, this isn't something to be worried about. There are several laptop's Processors but the most common ones are Intel and AMD. It's in nature of AMD laptops to be hot due to the high graphics power.
You have gotten a hot laptop due to the processor, if it becomes unbearable having it out on your lap you could swift to table. The hot from AMD Processor don't necessarily cause damages.
SOFTWARE INCOMPATIBILITY
When some certain soft wares are installed on a laptop that doesn't have the handling capacity, one of a problem that will prompt up is the laptop malfunctioning. This could include hanging and laptop Overheating.
The solution is to install any recent software and have your laptop reboot.

WORRIED WHEN ITS NOT HOT
Some may be considering their laptop not been bought from the appropriate store such as those that buy UK Used laptops. They may have the feelings that the laptop is faulty when they noticed little heat from the laptop.
Note that it's normal for every working electronic to be hot and this is not exceptional to laptops. The fact that you bought your laptop UK used doesn't mean it's bad when you notice heat from it.