You can recover deleted or permanently deleted files on Mac with Mac data recovery software. Download data recovery wizard for Mac for free and run it.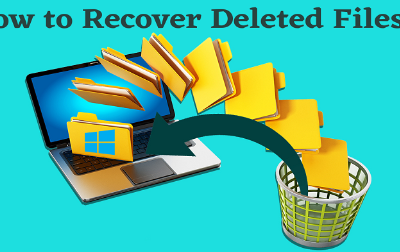 STEP 1
Select the device location you deleted location you deleted files from. Click the scan button to pinpoint permanently deleted files.
STEP 2
Data recovery wizard for Mac will the files it finds in the left hand -hand sidebar
STEP 3
Preview the items you are looking for and click the 'Recover now" button to restore permanently deleted files
HOW TO RECOVER DELETED FILE USING RECYCLE BIN
To see everything on the recycle bin, just double click on the recycle bin or trash can. If you find what you are looking for then drag it back to your desktop, then you are good to go. But if the file is not in the recycle bin, then there are other things you can do to recover the deleted file. Hopefully you backed up your file then all you have to do is to recover an earlier version of your file through the recovery service in the backup.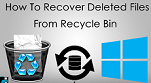 HOW TO RECOVER DELETED FILE USING FILE HISTORY
Hopefully you have turned on file history backup. If you are using windows 10 select the start button select setting > update and security > backup > add a drive, then choose an external drive or network location for your backups.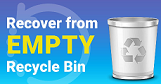 HOW TO RESTORE IMPORTANT FILE OR FOLDER
Type restore file in the search box on the task bar, then select restore file with file history.
Search for the folder or file you need then use the arrow to see its version.
When you find what you are looking for, select restore to save it in its original location. While to save it in a different location press and hold or right click restore then change to its new location.
If you didn't backup your file or your file is not on the trashcan or recycle bin, then you might want to try a recovery program. It can be a free one or a commercial app. Another option to choose from is disk drill, it is originally designated for Mac and its now available for windows. It helps partition loss, hard drive reformatting, failed bootups, files deleted accidentally and more.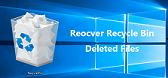 Another option to consider: have you emailed the file to someone, have you saved a copy on a cloud- based service like drop box, i-cloud, or sky-drive, if so, it is possible for you to grab a copy from there. Even if u lose the recent changes, it is better than nothing.
There are options mentioned to choose in case you delete a file by mistake