There are different reasons why your battery reduces so fast and this are issues you can fix
SREEN BRIGHTNESS
The biggest power drain on most laptop is the screen. The screen brightness to be more specific. You can fix this by dimming the screen brightness of your laptop as this will help to add 30 minutes more to your battery life. All laptop has keyboard shortcut to adjust the brightness. You can quickly adjust brightness through the action center icon in the task bar. Windows 10 has its own setting for your laptop screen. You need to access the setting window and then select system. When you are in the system setting look for display on the left menu, then you will see a slider that you can use to adjust brightness.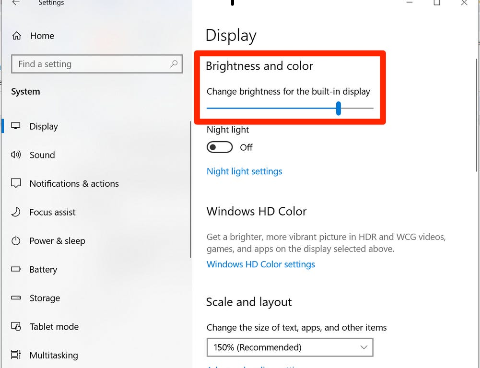 KEEPING YOUR KEYBOARD LIGHT ON
the purpose of keyboard backlight is to give ease to users that work at night or in the dark to make the key bindings of the keyboard are visible. If the keyboard backlight is continuously on it reduces the battery of the laptop or consumes the laptop battery power. You can on and off your keyboard backlight by using your function keys as the key but the function key of one laptop might vary from the other
CONNECTING LARGE NUMBER OF PERIPHERALS TO YOUR LAPTOP
connecting large number of peripherals to your laptop is another thing that drains battery easily this is because each peripheral takes its own power from the laptop, there by draining the battery quickly. Ensure that you do not plug large number of peripherals into the laptop and unplug the peripheral when not in use.
OVERCHARGING YOUR LAPTOP
Overcharging your laptop reduces battery power and charging the laptop battery fully, charge your laptop to 80-90% and not 100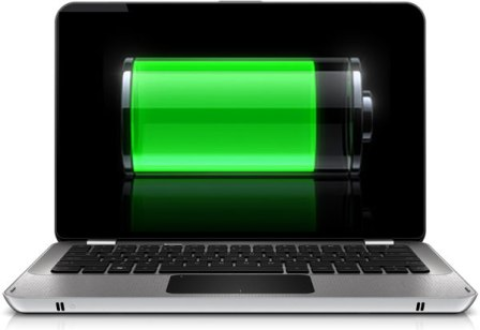 KEEPING YOUR BATTERY ON HIGH PERFORMANCE MODE
Mostly every laptop has two or three performance mode. The first is balanced mode, second is power saving mode and the third is high performance mode. The third on make your laptop fast but on the other hand consumes more power compared to the other two modes. So, if you keep your battery on high performance mode, it will drain your battery fast. You can adjust the setting by clicking battery icon on the task bar.
LARGE NUMBER OF APPLICATIONS
When you close an app on your laptop there is a chance it might still be running in the background. And this will make your laptop battery drain faster because applications are still running on the background. Luckily, to see which app is still running in the background you can open the task manager by pressing ctrl+shift+esc keys simultaneously.
WIRELESS AND BLUETOOTH
Leaving wireless and Bluetooth on is another thing that drains the laptop battery so fast. So, turn off wireless and Bluetooth after use to save your battery and make it last longer.