A longer battery life helps to perform task faster on the system. the following are how you can increase the battery life of your system.
AVOID YOUR SYSTEM OVERHEATING
A hot battery will degrade quickly than a cool one. It is best to stay out of heat while using your laptop but it is also as important to store in a cool place, the best way to store your battery is to keep in a cool and dry place. Do not leave your laptop in a hot car, remember you won't leave your pet or baby in a hot care so make your laptop as important.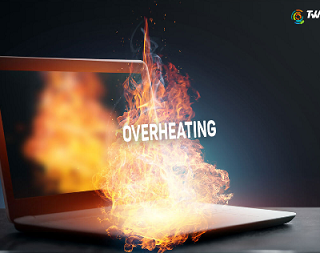 PROPER CHARGING
Do not leave your battery fully charged, have u ever heard of the 40/80 rule? To help your battery not exceed its lifespan quickly then avoid charging your laptop battery to 100% full. This might sound strange but if your laptop is always charged fully, it will degrade the battery's health so make sure your battery is charged 80-90

PERFORM SHALLOW DISCHARGES
This means you should not always discharge your system when its 0% as this will reduce the long lifespan of your battery. A study from university shows that discharging your battery when its 50% is better and very good for your battery's health.

BRIGHTNESS LEVEL
Dim your screen brightness to a minimum readable level this will go a long way in saving your battery. Another thing to take into consideration is changing your power setting to battery saver

REDUCE NUMBER OF OPENED APPLICATION
Always reduce the number of the applications you opened and unplug peripherals when not in use; peripherals are things u plug into your system like USB flash drive, headphones and other devices you plug to it as this help to save the battery of your system
TURN OFF WIRELESS FUCTIONS
Turning off wireless functions saves your battery. Reduce your processor speed because it drains your battery's power and generate more heat, in other words that more expensive processor will decrease your device battery life and make it run hotter.