Taking care of your laptop should be one of your top priorities. A well-maintained laptop will definitely sustain the test of time. If you don't maintain your laptop very well, you might not be able to enjoy such laptop. Take good care of your laptop as if you're taking…
KEEP FOOD AND DRINKS AWAY FROM THE LAPTOP
       When drinking or eating while working with your laptop make sure to keep food at least one foot away from the laptop, this is so that incase drink spills it won't spill on the laptop and if you need to near the laptop while eating always make sure to close the laptop first.
BEWARE OF WEATHER CONDITION
             Try not to use your laptop where it faces direct sunlight, near heating vents, or outdoor where there is risk of rainwater, dust or other particles getting into it. During high temperature it is important you keep your laptop on hard surface and make sure the vents are unobstructed and keep workloads on the laptop low.
KEEP LAPTOP AWAY FROM CHILDREN
       keep the laptop out of the reach of children and pets to ensure that damages do not occur by the children or by the pets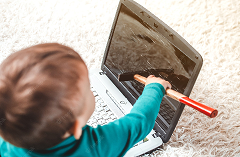 ENSURE PROPER CHARGING METHOD
              Unfortunately, factory laptop batteries tend to have reduced lifespan, so your laptop's battery life will usually not match the factory estimates. Battery life reduces each time you charge it, so consider keeping your laptop plugged into a power cable until you absolutely want to use the battery. Always charge your laptop when its low but note that if the laptop is constantly plugged in there's risk of overcharging which reduces its lifespan.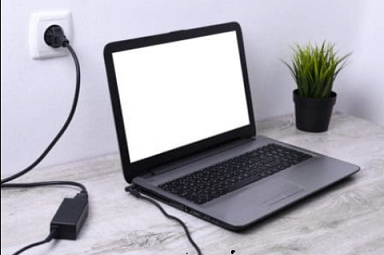 CLEAN YOUR LAPTOP OFTEN
         Taking a few minutes to clean your laptop of dust, grime, residue and so on will make a huge difference in your laptop's lifespan. While cleaning focus on the keyboard, the vents, and the screen
BE GENTLE WHEN PLUGING PERIPHERALS
     Peripherals are items you plug into your laptop these includes USB flash drives or accessories, headphone, speaker, cables, adapters and even the power cable. Many of these have specific ports or location which they fit so pay attention to the shape and size of an item connector before plugging it into the respective ports.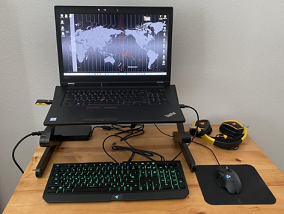 DON'T LEAVE LAPTOP IN A CAR
      Not only do cars experience large temperature swings that may damage the laptop, but a laptop or a laptop bag in a car is like inviting target for a thief.
AVOID PLACING THINGS ON YOUR LAPTOP
      Placing things on your laptop can push the LCD screen into the keyboard, and may eventually damage the laptop's screen. These includes any item from phone to books, dishes or clothes. Shutdown the laptop once every few days; your laptop begins to run sluggishly after a few days of been constantly on you can solve this buy turning your laptop off and leaving it alone for 15 minutes; this will allow your computer's hardware to rest and reset